Profile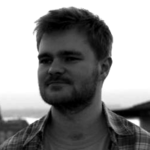 Joel Butler
Curriculum Vitae
Education:

Lyndon School, 2002-2007; The Sixth Form College, Solihull, 2007-2009; Hatfield College, Durham University, 2009-2012; University of St Andrews, 2012-13; Sabancı Üniversitesi, İstanbul, 2013-15; Wadham College, University of Oxford, 2016-present.

Qualifications:

BA (Hons) Class I in History, MLitt in Middle Eastern History and Culture, MA in History, currently entering the second year of a DPhil (PhD) in History

Work History:

I worked in a corner shop called Earls, first as a paper boy and then eventually behind the counter. I've also occasionally helped my dad fit windows. I edited the Durham University History Society journal and the online journal for an NGO called Asfar (as well as getting to represent them on a few free foreign trips!). I was part of a large graduate team who taught Social and Political Sciences to university students at Sabancı Üni in İstanbul, and I was 'temporary teaching staff' in the English department of a secondary school in Solihull, West Midlands. I am a qualified football referee and I sometimes take private tutoring jobs. In the 2017/18 academic year, I'll be teaching The Crusades at Oxford University.

Current Job:

DPhil (PhD) Candidate!

Employer:

Dr Alexandra Gajda & Dr John-Paul Ghobrial, Oxford University
Favourite thing to do in research: Sniffing 400-year-old letters is the highest form of book-sniffing.

About Me

I'm a DPhil (PhD) student in History studying the diplomatic relationship between England and the Ottoman Empire

Read more

I live in Oxford in a house I share with friends. I'm from Birmingham and love football; I grew up with Birmingham City and still watch them occasionally, and have also been a keen supporter of Solihull Moors (Conf North champs 2015/16!) since they formed in 2007.

I have a Scottish grandparent and have lived in Scotland (St Andrews in Fife), and I moved from there to Istanbul in Turkey, where I lived for two years.

I have a brother who is six-and-a-half years younger than me, and approximately 6.5x cooler than me.

When I was a teenager, I played bass and guitar in a band with a very rude name.

When I worked in a secondary school, I picked up the nickname 'Mr Sheeran' because some kids think I look like Ed Sheeran. My leaving present from the rest of the department was an Ed Sheeran mug. I keep it with my Margaret Thatcher mug, like some sort of modern-day Viking drinking from the skulls of my sworn enemies.

My work

I look at how men in tights and men in turbans made deals between England and the Ottomans (sort of Turks) in the Tudor times.

Read more

My work explains the reasons behind the creation of an official diplomatic and trading agreement between Tudor England and the Ottoman Empire, which was done in the years 1579-83. I look at the political changes in the Ottoman Empire after 1565 and use them to explain why they were willing to agree a new deal with England, even though they had turned down similar offers from other countries during the same period.

I also look at the efforts made and methods used by England's ambassadors (and Ottoman politicians) in Istanbul to maintain and grow this new relationship, from 1583 through to 1606 or so. That means thinking about how the personalities and skills of different ambassadors affected how they did their job, as well as thinking about the how much they became involved in Turkish and European politics through their own actions and the actions of the friends and enemies they made during their stays in Istanbul.

My Typical Day

I get up when I want, except on Wednesdays when I'm rudely awakened by the dustmen.

Read more

I put my trousers on, have a cup of tea, and I think about leaving the house…

Alternatively, I get out of the house to one of my favourite work areas within the university, and I set myself up for the day.

I prefer to write in the mornings when my mind feels fresher and clearer – though I often end up doing a lot of 'admin' in the mornings too. This can be responding to emails about duties I've taken on within my college or my department (e.g. teaching, outreach visits to schools, organising events within college), or to do with other things I might be working on (blogging or writing articles, volunteering, etc.) – so there's a lot of variety there.

I set aside the afternoon for reading new material, whether that's primary sources (historic documents) or work published by other historians. Sometimes I have to visit libraries and archives in order to see the original documents.

I never work at weekends. That's Joel time.
My Interview

How would you describe yourself in 3 words?

Small furry mammal

What's the best thing you've done as a researcher?

I've been sent on a lot of free trips to interesting places. I also got paid to live in Turkey for two years and learn Turkish. Maşallah!

What did you want to be after you left school?

Author/poet

If you weren't a researcher, what would you be?

Probably a teacher or a writer of some sort (journalist?)

What is the most fun thing you've done?

Teaching English to top set year sevens. Really.

Tell us a joke.

Aston Villa
Work photos:

The History department's building in Oxford is too old and small to give offices to anyone except the admin staff and the Regius Professor. That means I have to find other places to work.

I like the corner table of the main room in the graduate centre of my college. It's slightly underground, but there's a big hole in the middle of the building surrounded by glass, so bright light is always shining in. On warm summer days we can slide the glass open for a nice breeze – and butterflies and dragonflies from the gardens above!

It's amazing what can count as work space. Sometimes I take advantage of the garden…

Sometimes I even get paid for running around in a field…

Being a researcher has also given me the chance to live and work abroad. Which isn't bad at all.

Not even in the winter.
My profile link:
http://curiosity.imaresearcher.uk/profile/joelbutler/
---
---
---
---